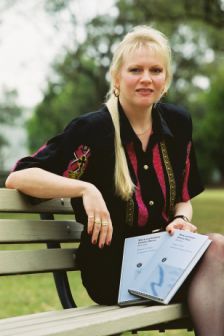 Click here for Publishing page.
TO ORDER MARGARET'S BOOK Working and Caring for a Child with Chronic Illness: Disconnected and Doing it All, Palgrave MacMillan (2006), London CLICK HERE FOR AMAZON.COM.
Margaret H. Vickers, PhD, is a Professor of Management with the School of Management, College of Business, at the University of Western Sydney. She has significant expertise in qualitative research, especially related to illness and disability, and its impact at work. She has researched many aspects of workplace adversity: bullying in the workplace; resilience in workers; being made redundant; living and working with unseen chronic illness; caring for a child with disability while working full time; emotions in the workplace; and living with mental illness. Professor Vickers served as Chair of the Board of Directors (2008) of the Independent Living Centre (ILC) New South Wales being on the Board from 2007 to 2009. Professor Vickers has authored over 120 international refereed publications in addition to two international research books exposing the lives of people dealing with disability who work: Work and Unseen Chronic Illness: Silent Voices (Routledge, New York and London, 2001) and Working and Caring for a Child with Chronic Illness: Disconnected and Doing it All (Palgrave MacMillan, London, 2006), London. Professor Vickers is Editor-in-Chief of the international Employee Responsibilities and Rights Journal (Springer, New York), and an editorial/international advisory board member of: the Journal of Management and Organisation; Review of Disability Studies: An International Journal; Qualitative Research in Organizations and Management: An International Journal; Administrative Theory & Praxis; International Journal of Action Research; First Person, a Subsection of the Organizational Management Journal; and the Asia Pacific Journal of Business Administration. Professor Vickers has successfully supervised a Higher Doctorate, numerous Doctorates, Masters Honours, and Bachelors Honours to completion, and she has been awarded several prestigious Australian Research Council (ARC) grants as well as attracting significant external funds from external industry partners.
Editor-in-Chief, Employee Responsibilities and Rights Journal (ERRJ)
School of Management
Locked Bag 1797
Penrith South DC NSW 1797
Australia
Ph: +61 2 9685 9661
Fax: +61 2 9410 0028